Hot Summer Hairstyles of 2022
Summer is in full swing – and it is hot! For the most part, you may find yourself putting your hair up into a pony or messy bun to get it off your neck but what about for work or a night out on the town? A new hairstyle can always bring some fun to your summer style. 
Our amazing stylists at 209 Salon have put together some of the hottest styles we're seeing for summer that will surely be a hit through at least the end of the year!
The Octopus Cut. If you haven't heard of this yet, it's a fun, sexy cut that's at the top of the list this summer! It's an amazing, layered look that's the cousin of the shag but updated for 2022 by the addition of long layers that are suggestive of octopus (octopi?) tentacles. The overall look is a versatile look that'll go with all your summer outfits, can be worn up, down, or in a half-do, and looks incredible with the addition of highlights. 
French Shag. Layers are still the rage this summer and the shag is still a hot look. We've made it a bit more delicate with the French-inspired style of light, graceful layers complemented with soft, textured bangs. Perfect for playing at the beach, texturized for a fun night on the town, or naturally styled for a lazy day at home. 
Invisible Layers. There's a myth out there that all long hair looks the same. You can have long hair and your own style with these mid-length layers. These essentially invisible layers blend in perfectly, giving you fullness and a multi-dimensional look. Add in a balayage or soft babylights and your hair will take on a life of its own this summer.
The Bixie. Looking for a short and sassy look this summer? The bixie is the perfect combo of a pixie and a bob. This cut is all about layers and your 209 Salon stylist can customize this look so that it fits your lifestyle.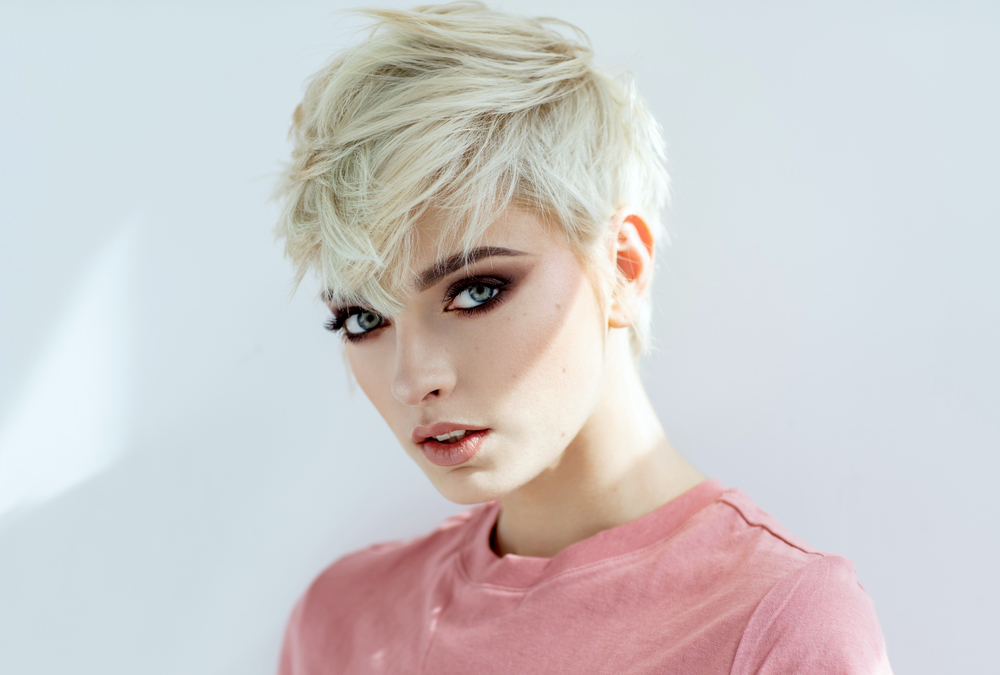 Layered Pixie. The pixie is a great, easy-care style for those that love their short hair. This classic look is a fun style and you can decide just how many texturized layers you'd like to spice up the style. 
Micro Bob. Ready for something a little longer but still want the hair off your neck? This shorter version of the classic bob cut is trending for 2022. Hitting near the cheekbone, this super-chic cut will give you just the perfect amount of length so that you can style it in any way you like. 
Curtain Bangs. Bangs are still a thing this summer and no matter which cut you choose; curtain bangs can add an added dimension to just about any style. Ask your stylist about the long, dramatic bangs as a center part to go with your long layers for a stunning face-framing style. 
Once you've found the perfect style, keep the look fresh and healthy-looking until your next appointment with some easy-to-do steps at home.
Shampoo less often. Your hair has its own natural oils that are meant to naturally protect your hair from drying out. Shampooing too often can strip you of those oils, leaving your hair susceptible to breakage. Two to three times per week will keep your hair adequately cleansed and healthy. If you don't like the feeling of your hair after a couple of days without shampoo, look for a high-quality dry shampoo.
 
Use heat protectant products. Our scorching summer sun is hard enough on hair, try to keep blow dryers, flat irons, and curling rods to a minimum during summer. If you do need to use these tools often, look for a good heat-protectant product to protect your hair before styling. 
If you're ready for a new look this summer, or just want to touch up your current style, you can book an appointment today at 209 Salon. You can find us at 5801 Virginia Parkway, Suite #204 in McKinney, or give us a call at 972.548.2815. If you'd like to book your appointments, get appointment reminders, specials, and more, you can download our free mobile app available on iTunes and Google Play.